Technology and expertise for protective fabrics of excellence
Laboratory
Technology and expertise for protective fabrics of Made in Italy excellence
Argar Technology is the R&D unit, created to study and to realize innovative products, whose implementations regard both their features and the range of choice, with the objective of satisfying the market's demand and assuring high-standard quality along the entire productive process, which is located in the national territory.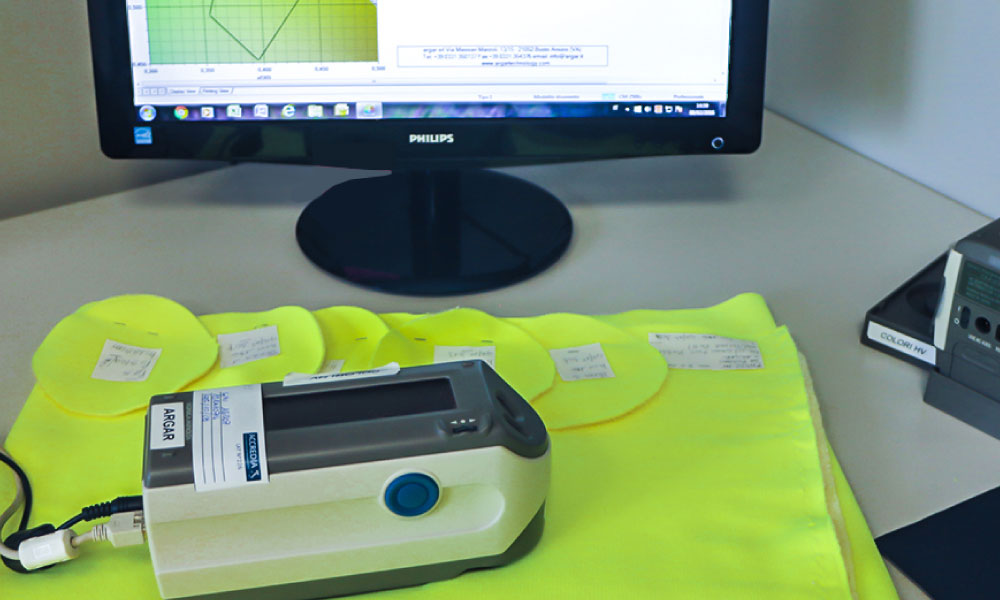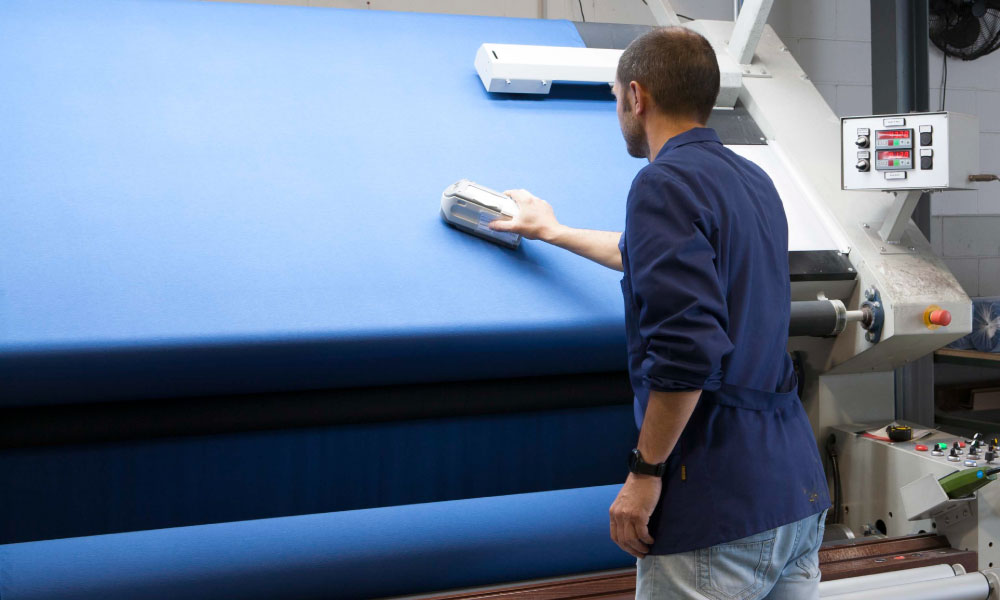 Quality control
Safety and comfort guaranteed from Argar's knitted protective fabrics
All Argar fabrics are verified after every production phase. The final quality control provides for a systematic check of the entirety of the production. All knitted fabrics and textile accessories are manufactured and ennobled in Italy.
Certifications
We firmly believe in the value of an incessant update of both our competences and our instruments.
Argar obtained ISO 9001 certification.
All knitted fabrics and textile accessories produced by Argar are certified STANDARD 100 by OEKO-TEX®.
Our certifications:
• EN ISO 11612/14116 Flame Retardant • EN ISO 20471 High Visibility • EN 1149 Antistatic
• EN 61482 Arc Flash • GO/RT 3279 • EN ISO 15797 Industrial Washing • EN ISO 11611 Welding
• EN 61340 ESD • EN 20743/20645 Antibacterial • AS/NZ 4399 UV Protection
The company is certified ISO 9001 (Bureau Veritas) and STANDARD 100 by OEKO-TEX®, which pledge the quality of our products.